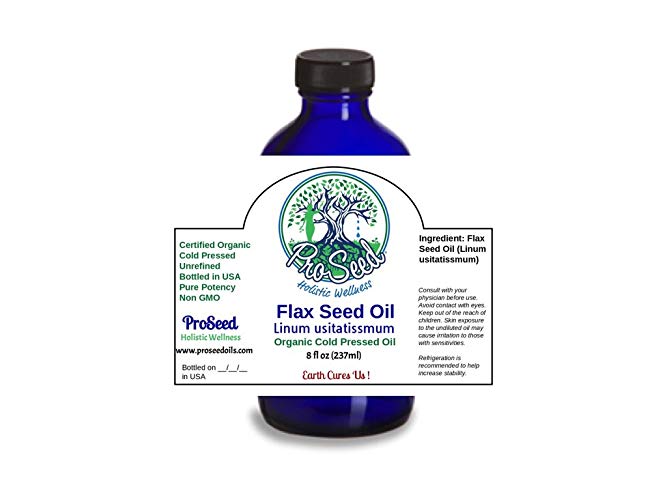 Organic Flax Seed Linseed Oil | RAW Virgin Unfiltered Cold Pressed | NON GMO High OMEGAS Healthy Essential Fatty Acids | Linum usitatissmum |
Virgin organic flax seed oil is rich in essential fatty acids, primarily the omega 3 fatty acid ALA (alpha-linolenic acid C18:3n-3) which is typically present at a level of 40%-65%. It is cold-pressed extracted from the seeds of the Linum usitatissmum plant, the oil remains in its unrefined (or virgin) form.

✓ bottled per order for freshness.