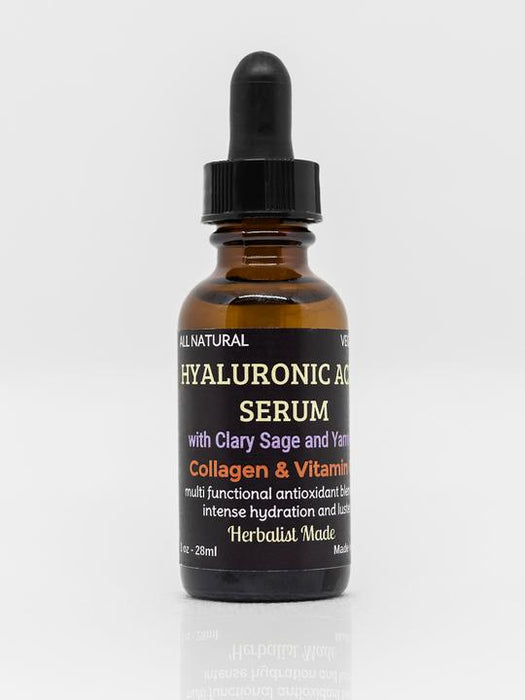 AGELESS SERUM | Hyaluronic Acid, Collagen & Vitamin C Concentrate |
This serum offers the same active as our CVit Collagen Serum with the adderd antiaging and skin rejivenating benefits of essential oils. 

Max Antioxidant & Hydration Boost 

All-natural Collagen and Hyaluronic Acid Serum is a gel that spreads across the skin smoothly and without drag.

This is a highly concentrated %2 Hyaluronic Acid Serum for deep hydration.

In connective tissues, Hyaluronic Acid fills the space between, collagen and elastin bundles, and the cells, and is responsible for the visco-elastic characteristics of the tissues, especially in the skin.

In addition to the benefits of HA, we added Vegetable derived collagen to our serum to boost the skin nourishing effects.
Unlike most on the market serums that are aggressively preserved with petro's, formaldehyde donors, and parabens this particular serum is preserved naturally with Leucidal.
Being an all-natural minimally processed and preserved serum this serum's shelf life is estimated to be 9 months. Do not store in direct sunlight. No need to refrigerate. 
Made in USA

Made in small batches for freshness.

Suggested Use: Apply to wet skin as needed. You may mix it with an equal amount of water or hydrosol. Follow with moisturizer.
Packaging:  Comes in 1 oz glass bottle with glass dropper