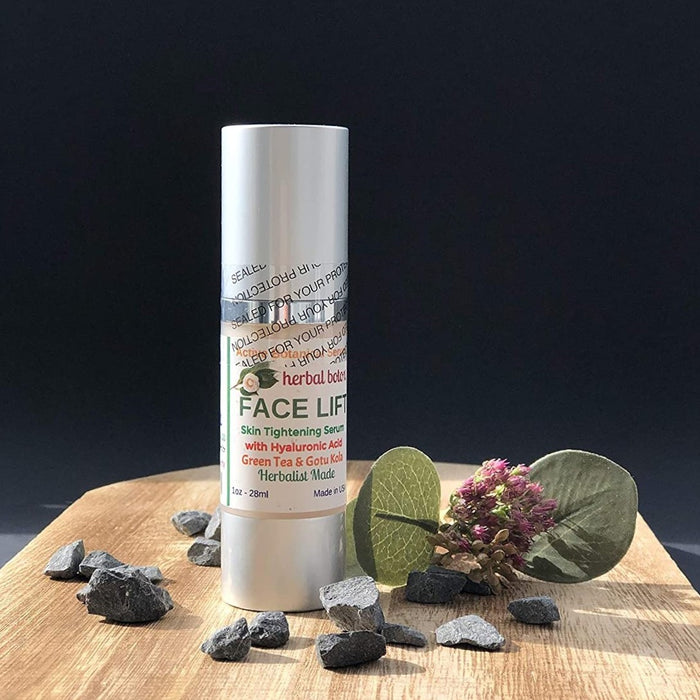 FACE LIFT Serum | Tighter Firmer Skin | Cell Renewing Lotion | Wrinkle Free | VEGAN

This all-natural nontoxic serum is formulated with the most active botanical extracts, available from nature. It is pure and has an all-natural preservative system. Gives you all the natural goodness you need and none of the toxic ingredients herbalist made with a holistic approach.
An effective combination of tightening, and lifting activity from Peptides, Collagen, and Glucans to ensure the visible results. This powerhouse of anti-aging extracts is well known to help rebuild the underlying structure of the skin to help reduce loose, sagging, skin that has lost its elasticity and resilience.
Do not store in direct sunlight. No need to refrigerate. Do not store in direct sunlight.
Apply to skin as needed covering any areas needing special attention. Repeat as necessary.
It comes in 1 oz airless pump for freshness.