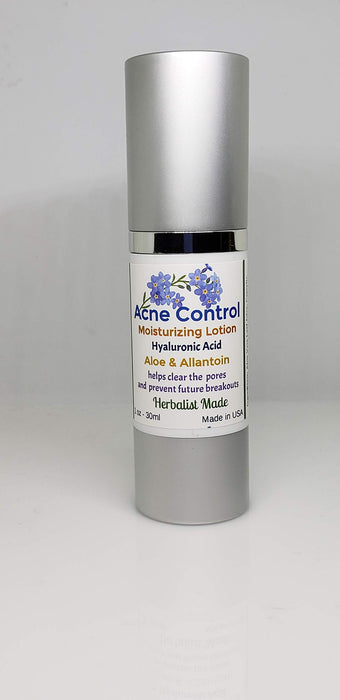 Herbal Acne Prevention & Correction Moisturizer | Hyaluronic Acid, Aspen Bark & Niacinamide | Active Botanical Serum for Acne Prone Skin | Soothes Naturally with Select Organic Herbs | Herbalist Made
Formulated to address the issues of acne breakouts and inflammatory skin conditions... a smooth silky lotion that absorbs readily and completely with no greasy after feel. Developed to nurture and hydrate the skin while helping with the issues of inflammatory acne.
Suitable for day or night application.
This is a premium blend of nurturing botanical extracts and essential oils with proven bactericide and anti-inflammatory properties.
Aloe and allantoin for skin irritation
Niacinamide (ProVitamin B3) and Panthenol (ProVitamin B5) for the redness and inflammation of blemishes,
Aspen Bark Extract to help keep the pores clear to help in preventing future breakouts.
Chamomile German Extract reduces inflammation
Anti Acne Essential Oil Blend to boost the treatment
Start the rebalancing process with this Certified Aromatherapist prepared blend.
Support this lotion with the Acne Treatment Serum from my store for a complete control of acne breakouts. Instant rescue gel is also available for occasional acne and blemishes.
If you think you need assistance please contact me to require a personal blend for your unique condition.
undefined