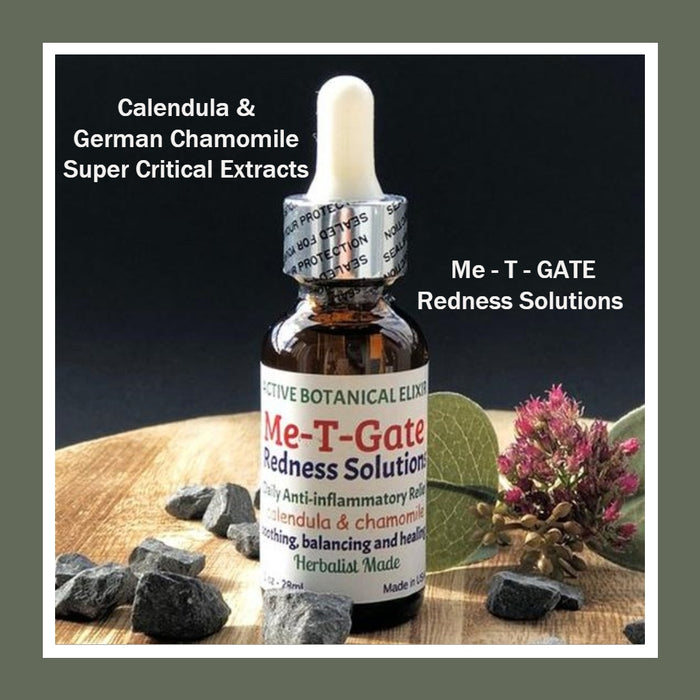 Me-T-Gate Redness Solutions | Anti - Inflammatory Face Oil | Blemish Mitigation Serum | VEGAN |

This all-natural and mostly organic serum is formulated with natural cold-pressed oils and herbal extracts to restore skin's balance and help with redness, breakouts, and other inflammatory skin conditions.
It is pure and synergistically blended by a Master Herbalist to give you all the natural goodness you need and none of the ingredients you do not want to put on your skin.
Our Me-T-Gate serum is formulated to improve skin's overall appearance and wellness, eliminates redness associated with some conditions for a more healthy appearance.

Do not store in direct sunlight. No need to refrigerate.
Apply to skin as needed covering any areas needing special attention. Repeat as necessary.

Comes in 1 oz glass dropper bottle
Made in the USA