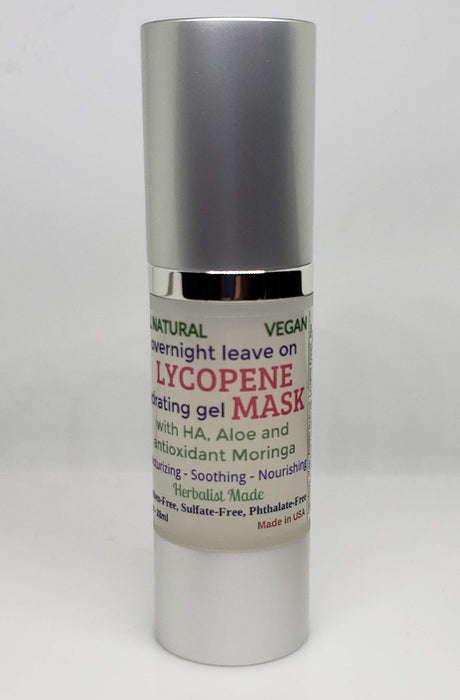 Overnight Leave On LYCOPENE MASK | Anti Oxidant Deep Hydration with Hyaluronic Acid, Aloe and Moringa | VEGAN |

Lycopene is the carotenoid responsible for giving fruits their red color. The fat-soluble pigment is also a powerful antioxidant that protects cells from damage. In fact it is one of the most powerful Antioxidants in the world and that is why we decided to have it in our overnight leave on gel formula. We based our formula on Tomato Lycopene for improved hydration and reduction of the visible appearance of aging
This all natural and herbal leave on gel is formulated with natural cold pressed oils and herbal extracts. This herbalist made blend is intended to restore radiant skin and help with protection and repair caused by other environmental toxins that result in oxidative damage.
Added Hyaluronic Acid for deep hydration
It is pure and synergistically blended by a Master Herbalist to give you all the natural goodness you need and none of the toxic ingredients.
Enriched with Moringa Oil, Olive Squalane
No GMO's
Vegan
Paraben-Free
Phthalate-Free
Cruelty Free
Gluten-Free
No Petroleum
All natural ingredients
NO ENDOCRINE DISRUPTORS
Made in USA and bottled to order for freshness
No synthetic thickeners or colorants are added.