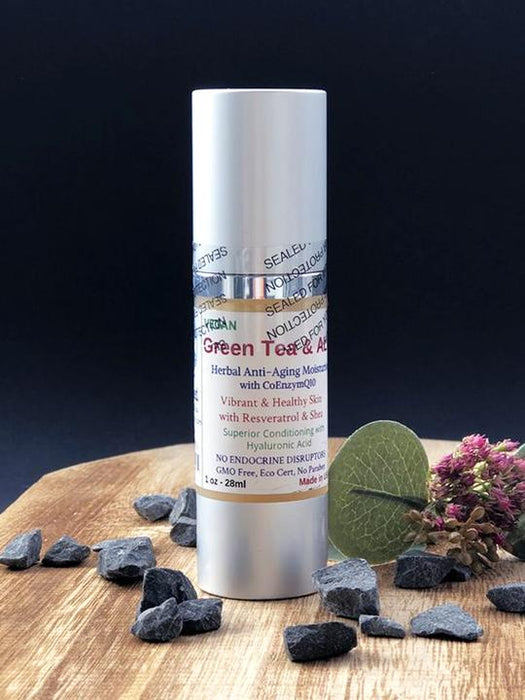 Green Tea ALA Serum | Anti-Oxidant Rejuvenating Anti-Aging |
Skin wonder herb aloe vera and the beauty butter of tribes the shea butter come together to team up with other antioxidants like CoEnzyme Q 10, Green Tea Extract and Grapeseed Extract to bring a whole new era to your beauty routine. Light creamy texture with yellow to light orange natural color. Powerful skin repair and anti-aging cream with all-natural ingredients.
Dermatology researchers have found that topical resveratrol possesses 17-fold greater antioxidant potency than Idebenone, an expensive and powerful antioxidant drug used in certain anti-wrinkle creams.
Comes in 30gr airless pump jar for freshness
No synthetic thickeners or colorants are added.