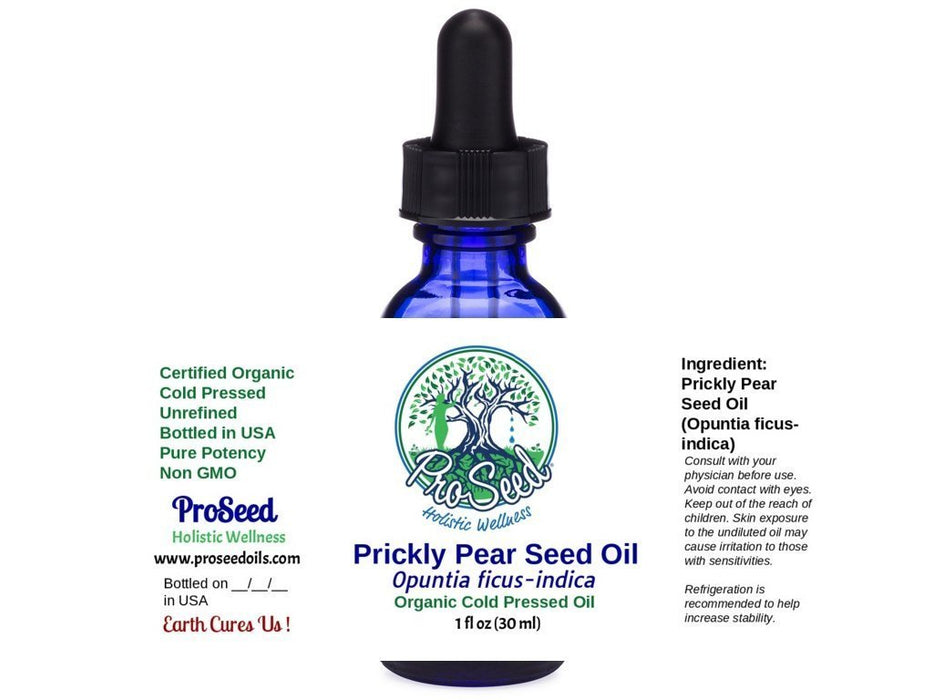 Organic RAW Prickly Pear Seed Oil | Unfiltered, Cold Pressed-Opuntia ficus-indica | Natural skin beauty and anti-wrinkle
This virgin unrefined organic oil is extracted from the seeds of the prickly pear cactus. It is highly praised mostly due to its natural nourishing benefits and easy absorption into the skin. Prickly pear seed oil is used topically to soften the skin without leaving a greasy residue.
It is known to soothe, hydrate, and reduce inflammation that can damage collagen, and it can prevent skin aging and wrinkles.
"It was used by Native Americans for its healing properties, applied topically to reduce inflammation, pain, and itching. It was also used to treat poison ivy, snakebites, and rheumatism...Topically, it is used for poorly healing wounds, skin lesions, psoriasis, arthritis, and as a massage oil. It is also used for colitis, diarrhea, and benign prostatic hyperplasia (BPH)." Natural Medicines Database Monograph.
Please note that although as a member I have a full access to the full monograph of each herb, because of membership policies I can only share the portion that is available to general public. You may search the medical database for your self and find the many healing properties this oil is associated with.
Comes in 1 oz. cobalt blue glass bottle with dropper.
Because it is not filtered slight sedimentation may occur. Shake well before use.
If you like you can get a customized wrinkle preventing face serum enhanced with my essential oil blends using prickly seed oil made just for you. Please reach out to me for details and a custom quote. Feel free to read about me on the info page and buy with confidence as I only practice the safe and effective use of herbal medicine. As a member of several leading industry organizations I only support the safe use of essential oils that are supported by the scientific literature.
undefined