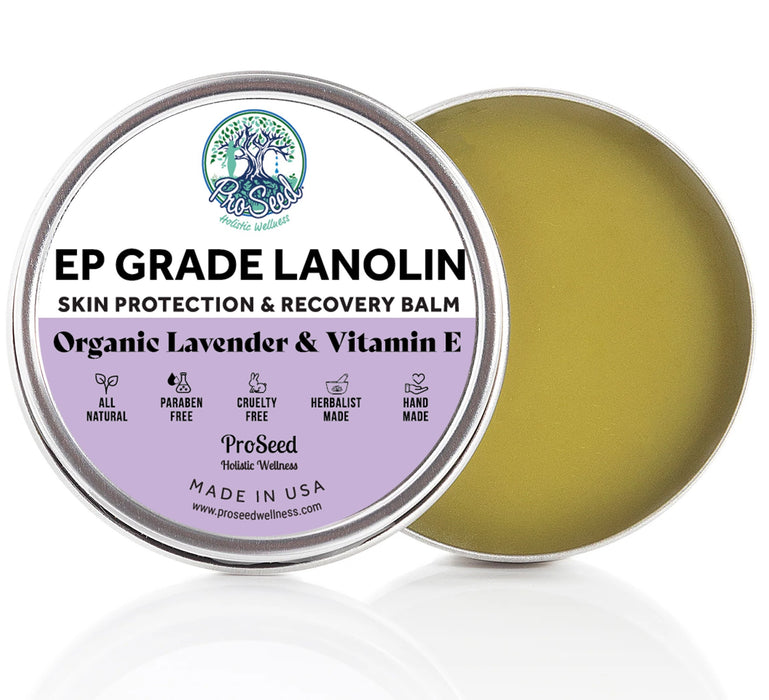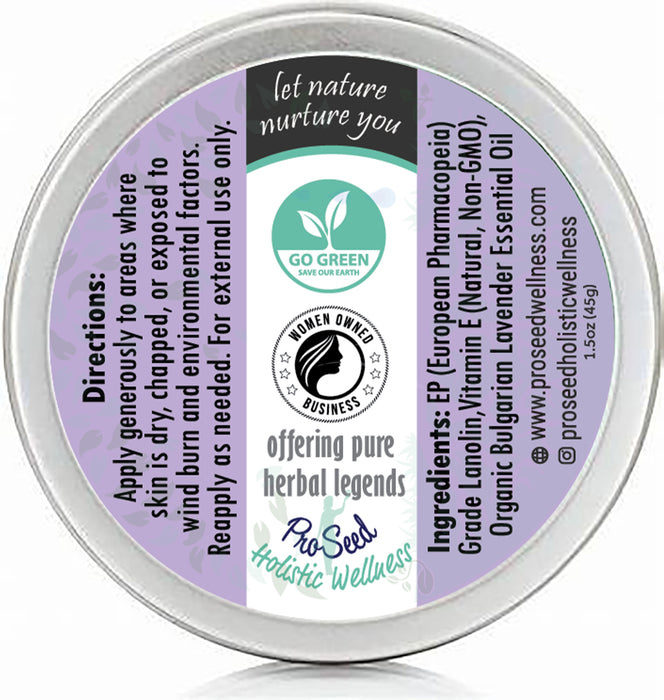 100% Pure HANDMADE Fresh Lanolin Infused with Organic Lavender Essential Oil and Vitamin E
 Holistic Body Moisturizer, Hand Cream for Dry Cracked Skin, Anti-Itch Eczema Cream, Skin Barrier Repair
Pure European Medical Grade Lanolin: This EP Pharmacopeia lanolin is created in small batches, always fresh and always pure. It's the base ingredient of our lavender-scented lanolin, a skin barrier repair ointment.
Enhanced by Antioxidant Vitamin E: Naturally moisturizing, Vitamin E also may reduce skin irritations caused by eczema and psoriasis. This creamy lanolin emollient with Vitamin E helps repair cracked nipples due to breastfeeding, skin cracks due to dryness and windburn and skin and diaper rashes.
Lavender Oil for Fragrance: Crafted by a certified aromatherapist and master herbalist, this lavender lanolin offers the benefits of soothing aromatherapy. Apply as a hand cream for dry cracked hands and love the fresh, natural floral scent.
Ultra Repair Cream for Intense Hydration: The foundation ingredient lanolin is a natural skin protectant produced in sheep's skin. Its waxy texture binds with water and the result is a lotion or cream that creates a natural skin barrier that retains moisture and decreases the drying effects of the weather.
Cruelty Free Company: ProSeed Holistic Wellness is a woman-owned company dedicated to research, good health and crafting pure, wholesome products for families.