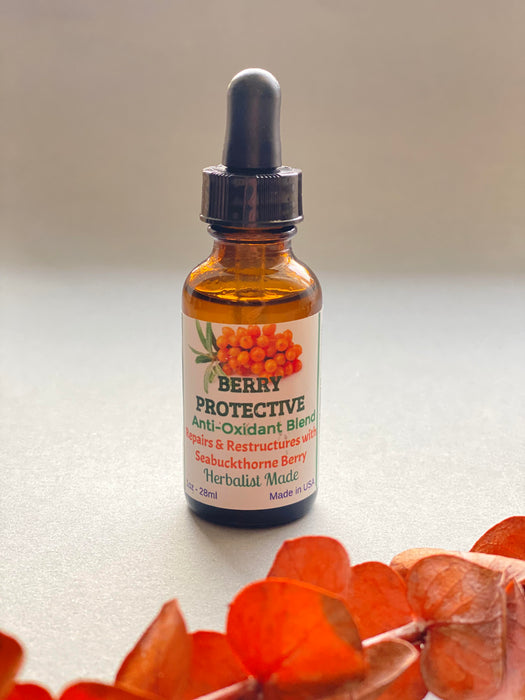 Berry Protective | Active Botanical Serum | Anti Oxidant Face Oil | Solar Defense Serum |

This all-natural and mostly organic serum is formulated with natural cold-pressed oils and herbal extracts. This herbalist made blend is intended to restore skin's balance and help with additional protection from sun or other environmental toxins that result in oxidative damage. It is pure and synergistically blended by a Certified Aromatherapist to give you all the natural goodness you need and none of the toxic ingredients.
Berry Protect is the perfect choice when you want to avoid synthetic sun filters and want to avoid the damage caused by daily exposure to sun. 
It can be worn under makeup.

Apply to skin as needed covering any areas needing special attention. Repeat as necessary.
Net Weight: Comes in 1 oz glass treatment pump bottle for freshness.