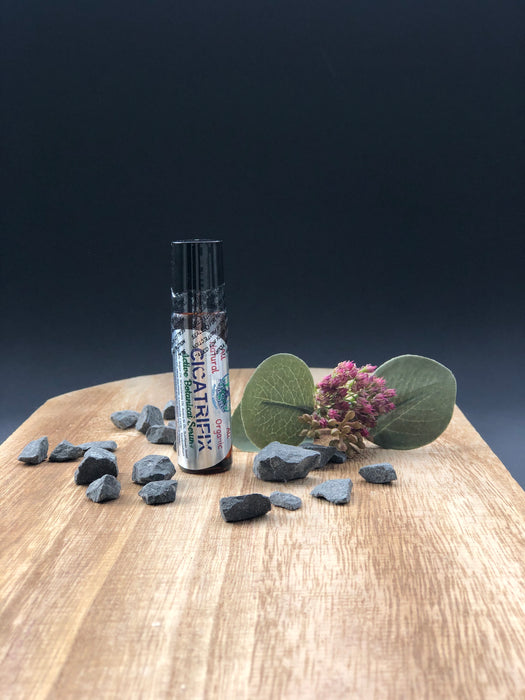 CICATRIFIX Scar Fader Serum | Seabuckthorne and Macadamia | NO Essential Oil Formula | SCENT FREE
This vitamin rich active blend of carrier oils and herbal extracts aims to reverse the scar marks by mimicking the human sebum
supplements the skin's own healing mechanism, for vibrant healthy skin.
Macadamia Nut and Seabuckthorn Berry Oils are included in this herbalist made blend for their palmitic acid offering unrivaled emollience and restructuring activity,
Tamanu Oil for it's calophyllic acid offering unsurpassed circulatory stimulation, anti-microbial, anti-inflammatory activity and skin healing,
Olive Squalane for it's incredible refining activity and revitalized smooth skin,
Rosemary Extract for it's rosmarinic acid offering proven free radical scavenging activity and skin protection
This blend is a perfect balanced synergy of nature and science. It is a mild yet strong blend targeting the compromised skin conditions especially. Those with old scars, stretch marks, eczema, psoriasis and similar inflammatory skin conditions will benefit this blend greatly. May be supported by extra Vitamin E
Can be used as a massage oil if further diluted.
it comes in 10ml Roller Bottle
Can be ordered in 30 ml as well.  

Always protect the scar marks from sun damage by a proper sun screen.
All essential oil blending is made personally by me, a NAHA certified Aromatherapist, and a Master Herbalist. All my products are organically grown or wildcrafted (pesticide-free/herbicide-free/no synthetic fertilizers or other chemicals) and Non GMO. Free from any artificial colors, flavors, or other synthetic material.
My brand ProSeed Holistic Wellness is dedicated to offering pure, all natural, unadulterated wellness formulations